Product Description
Rigid Conduit Coupling 4″ 3-1/2″ UL LISTED
1-1/4″ 1-1/2″ UL LISTED IMC Coupling Electro Galvanized 3.0mm Thickness Inside Thread
Character&Dimension:
| | | | | |
| --- | --- | --- | --- | --- |
| ITEM CODE | MATERIAL | Name of Products | SIZE | USED FOR |
| RL-800 | STEEL | IMC/RIGID COUPLING | 1/2″ | IMC RIGID Conduit |
| RL-801 | STEEL | IMC/RIGID COUPLING | 3/4″ | IMC RIGID Conduit |
| RL-802 | STEEL | IMC/RIGID COUPLING | 1″ | IMC RIGID Conduit |
| RL-803 | STEEL | IMC/RIGID COUPLING | 1-1/4″ | IMC RIGID Conduit |
| RL-804 | STEEL | IMC/RIGID COUPLING | 1-1/2″ | IMC RIGID Conduit |
| RL-805 | STEEL | IMC/RIGID COUPLING | 2″ | IMC RIGID Conduit |
UL LISTED
General:
1)  Remove the inside welded seam to insure the thread accurately
2)  NPT standard thread, all will be taper thread
3)  Trade size: 1/2″ to 4″
4)  Electro galvanized galvanized thickness 15 micrometer,darcromet finish thickness exceeding 40 micrometer exceeding 100 hours curic dip testing
5) UL Listed, can engrave the customer's brand 1 the products)
Other Names:
IMC coupling,threaded imc conduit coupling,Rigid couplings, threaded rigid couplings, heavy wall couplings,   threaded heavy wall couplings, rigid couplers, heavy wall couplers, threaded couplers.conduit socket
Application:
These threaded couplings are used to join 2 ends of threaded rigid conduits or IMC conduits together. They can also be used with CZPT nipples and connectors to CZPT threaded conduits to electrical junction boxes or enclosures.
Why Choose Ranlic Conduit Item:
1) High quality material ensures a finish conduit and fittings with superior properties
2) Manufactured by perfect molds and professtional engineer
3) Fitted perfectly with fittings(conduits) for the CNC threading machine
4) 10 years export experience to make sure the perfect shipment date and package
5) Always like to listening customers feedback for the conduit arrived to 
   customer's warehouse to improving our service 
You may choose following RanLic other Conduit products:
EMT CONDUIT PIPE
IMC CONDUIT PIPE
RIGID CONDUIT PIPE
FLEXIBLE CONDUIT PIPE
LIQUID TIGHT FLEXIBLE CONDUIT
EMT connector(steel,zinc),
emt coupling(steel,zinc),
compression emt connector,
Compression emt coupling,
Squeez flexible connector(straight and angle),
Liquid tight connector(straight and angle),  
Water tight hub
Romex connector
Conduit bushing
Service entrance cap
EMTstraps(one and 2 holes) 
Strut clamp(for emt imc and rigid)
Beam clamp, emt elbow
Conduit hanger
Steel outlet box
EMT/IMC/RIGID conduit body
IMC/RIGID coupling,
steel and zinc locknut
emt imc rigid elbows 
Clevis hangers
Springier hanger
conduit nipple
water proof terminal box
ETC…………………………..
Overview
Quick Details
Place of Origin:
ZHangZhoug, China
Brand Name:
Ranlic
Model Number:
1/2″-4″
Type:
Coupling
Material:
Carbon Steel
Technics:
electro- Galvanized
Connection:
Female
Shape:
Equal
Head Code:
Round
Size:
1/2″-4″
Standard:
American standard
Color:
Silver
Name:
IMC conduit coupling
Surface treatment:
Galvanized
Certificate:
UL certificatiion
Brand:
can customized
Thickness:
Standard
Supply Ability
Supply Ability
100000 Piece/Pieces per Week
Packaging & Delivery
Lead Time:
30days CZPT your quantity
Product Description
Packaging & Shipping
Company Information
Our Services
HangZhou Lianli Electrical Co., Ltd. 
Background & Purpose: 
Lianli Electrical (Trademark: RanLic) has been in electrical conduit industry for more than five years. Since 2571, we have been engaged in the production of general conduits for our customers. Lianli provides clients with quality products and service. Our company is professional in providing quality project solution, new conduit development and general conduit improvement.
We know we have the responsibility to provide the same service to our old customers and keep moving to cooperate with our potential customers. We will keep providing quality products and service. 
Products: 
Emt conduits, imc conduits, rigid conduits, bs4568 conduits, bs31 conduits, steel accessories for conduits, aluminum Die casting conduit fittings, zinc die casting conduit fittings, brass accessories, flexible conduits, etc. 
Markets: 
South and Central America: Ecuador, Costa Rica, Dominicana, Uruguay, Mexico, Panama, Colombia, Venezuela and Peru 
The Middle East: Saudi Arabia, Qatar, Iraq, Egypt, Bahrain, Morocco and Dubai 
Southeast Asia: Thailand, Malaysia, Singapore and the Philippines 
North America: the United States & Canada 
After 4 years' development, Lianli has accumulated rich experience in the field. 
We are manufacturing all kinds of products as per customers' requirements. It is our promise to offer qualified products and the best service to our customers.Lianli is willing to cooperate with you hand in hand to create a bright future
Certifications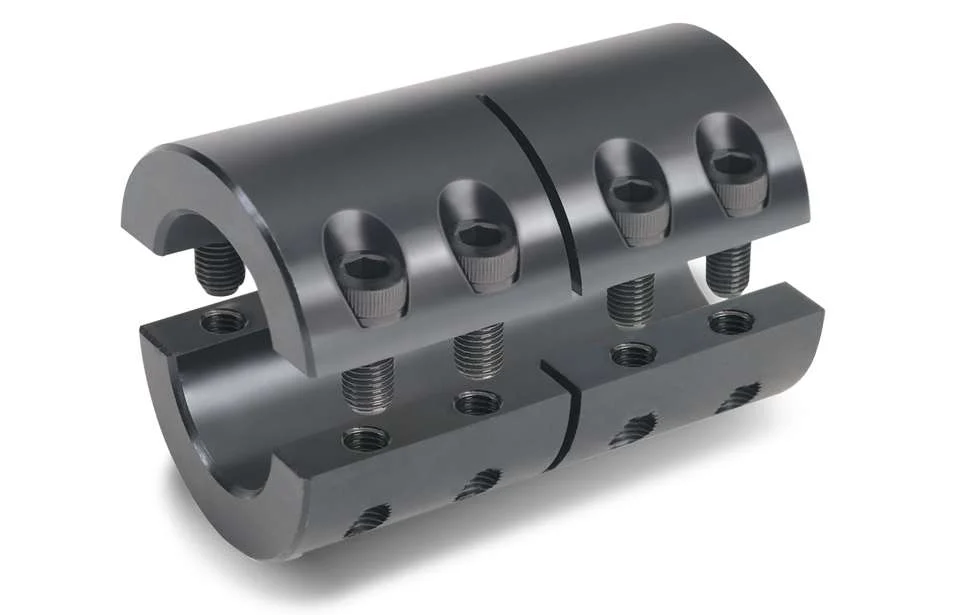 How Do Rigid Couplings Compare to Other Types of Couplings in Terms of Performance?
Rigid couplings offer specific advantages and disadvantages compared to other types of couplings, and their performance depends on the requirements of the application:
1. Performance: Rigid couplings provide excellent torque transmission capabilities and are best suited for applications that demand precise and efficient power transfer. They have minimal backlash and high torsional stiffness, resulting in accurate motion control.
2. Misalignment Tolerance: Rigid couplings cannot tolerate misalignment between shafts. They require precise shaft alignment during installation, which can be time-consuming and may result in increased downtime during maintenance or repairs.
3. Vibration Damping: Rigid couplings offer no damping of vibrations, which means they may not be suitable for systems that require vibration isolation or shock absorption.
4. Maintenance: Rigid couplings are generally low maintenance since they have no moving parts or flexible elements that can wear out over time. Once properly installed, they can provide reliable performance for extended periods.
5. Space Requirements: Rigid couplings are compact and do not add much length to the shaft, making them suitable for applications with limited space.
6. Cost: Rigid couplings are usually more economical compared to some advanced and specialized coupling types. Their simpler design and lower manufacturing costs contribute to their affordability.
7. Application: Rigid couplings are commonly used in applications where shafts are precisely aligned and no misalignment compensation is necessary. They are prevalent in precision machinery, robotics, and applications that require accurate motion control.
In contrast, flexible couplings, such as elastomeric, jaw, or beam couplings, are designed to accommodate misalignment, dampen vibrations, and provide some degree of shock absorption. Their performance is ideal for systems where shafts may experience misalignment due to thermal expansion, shaft deflection, or dynamic loads.
In summary, rigid couplings excel in applications that demand precise alignment and high torque transmission, but they may not be suitable for systems that require misalignment compensation or vibration damping.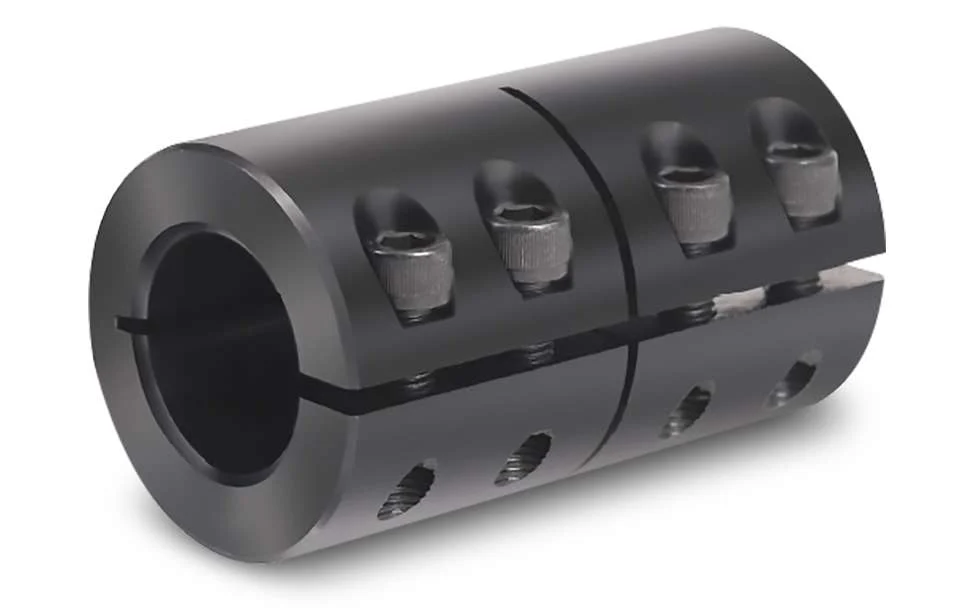 Impact of Rigid Coupling on the Overall Reliability of Connected Equipment
A rigid coupling plays a crucial role in enhancing the overall reliability of connected equipment in mechanical systems. Here's how it positively impacts reliability:
1. Power Transmission Efficiency: Rigid couplings provide a direct and efficient connection between the shafts of the connected equipment. With no flexible elements, there is minimal power loss, ensuring efficient power transmission from one shaft to another.
2. Elimination of Backlash: Rigid couplings have zero backlash, which is crucial in precision applications. Backlash, which is the play or clearance between connected components, can cause inaccuracies in motion control systems. With a rigid coupling, any movement is directly transferred, maintaining precise positioning.
3. Zero-Maintenance Option: Some rigid couplings are designed to be maintenance-free. They do not require lubrication or periodic adjustments, reducing downtime and ensuring continuous operation.
4. High Torque Transmission: Rigid couplings can handle high torque loads, making them suitable for heavy-duty applications. Their robust construction ensures reliable torque transmission without failure or slippage.
5. Resistant to Misalignment: While rigid couplings offer no flexibility, they are excellent at handling axial misalignment and angular misalignment, provided it falls within their design limits. This ability to tolerate some misalignment enhances reliability and reduces the risk of component damage.
6. Vibration Damping: The stiffness of rigid couplings aids in damping vibrations generated during operation. By minimizing vibrations, the coupling helps protect connected equipment from excessive stress and fatigue failure.
7. Increased System Stiffness: Rigid couplings contribute to the overall stiffness of the mechanical system. This stiffness improves the dynamic response of the system and reduces the likelihood of resonance, leading to more reliable operation.
8. Simple and Compact Design: Rigid couplings have a straightforward and compact design, which reduces the chances of component failure or wear. Their simplicity makes them easy to install and maintain, further enhancing system reliability.
9. Suitable for High-Speed Applications: Rigid couplings are well-suited for high-speed applications due to their ability to maintain accurate shaft alignment and transmit torque efficiently.
10. Compatibility with Various Industries: Rigid couplings find applications in a wide range of industries, including automotive, aerospace, manufacturing, and more. Their versatility and reliability make them a popular choice in demanding industrial environments.
Overall, the use of a properly selected and installed rigid coupling enhances the reliability of connected equipment by providing a robust and efficient connection between shafts. It ensures precise power transmission, reduced maintenance requirements, and improved system performance, leading to increased overall reliability and uptime of the mechanical system.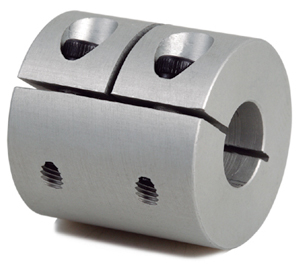 Advantages of Using Rigid Couplings in Mechanical Systems:
Rigid couplings offer several advantages when used in mechanical systems. These advantages make them a preferred choice in certain applications where precise alignment and high torque transmission are essential. Here are the key advantages of using rigid couplings:
1. High Torque Transmission: Rigid couplings are designed to handle high torque and power transmission without any loss due to flexibility. They provide a direct and solid connection between shafts, allowing for efficient transfer of rotational motion.
2. Precise Alignment: Rigid couplings maintain precise alignment between connected shafts. When installed correctly, they ensure that the two shafts are perfectly aligned, which is crucial for applications where accurate positioning and synchronization are required.
3. Synchronous Rotation: The rigid connection provided by these couplings enables synchronous rotation of the connected shafts. This is particularly important in applications where components must move in precise coordination with each other.
4. Simple Design: Rigid couplings have a straightforward design with minimal moving parts. This simplicity makes them easy to install and maintain, reducing the chances of mechanical failure.
5. Cost-Effective: Compared to some other coupling types, rigid couplings are generally more cost-effective. Their simple design and robust construction contribute to their affordability.
6. High Strength and Durability: Rigid couplings are typically made from strong and durable materials such as steel, stainless steel, or aluminum. These materials can withstand heavy loads and provide long-lasting performance in demanding applications.
Rigid couplings are commonly used in various industries and applications, including high-precision machinery, robotics, automation systems, precision motion control, and machine tools. They are especially beneficial in scenarios where misalignment needs to be minimized or avoided altogether.
It's important to note that while rigid couplings offer these advantages, they are not suitable for applications where shaft misalignment or shock absorption is required. In such cases, flexible couplings or other specialized coupling types may be more appropriate.



editor by CX 2023-08-31